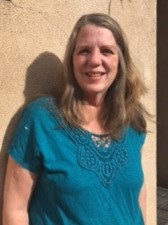 Lisa Thomason
Lisa S. Thomason, M.Ed., BCBA, Executive Director:
Lisa has worked for non-profit organizations throughout most of her adult career. She comes to Voyager with a BA in psychology, a Masters in Education, and is board certified as a Behavior Analyst. She has also been Vocational Education certified in Early Childhood and Director Qualified in Child Care. She provided alcohol and drug evaluations for the Colorado State Judicial System for several years.  She has been a consultant/contractor for Early Intervention Colorado, and was President of the Colorado Division for Early Childhood (2014-15).  Lisa continues to practice Behavior Analysis as a contractor and in private practice.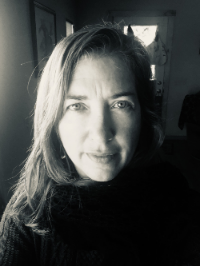 Danelle Hughes Norman
Danelle Hughes Norman, Program Manager:
Danelle  returned to work for Voyager in 2016, thirteen years after serving Voyager youth as a program leader.  She's earned her Colorado Department of Education Initial License in k-12 ART and her Bachelor of Fine Art  in Art Education from Colorado Mesa University.  She brings years of managerial experience in the hospitality industry and countless hours of working with children through Ouray County schools, Weehawken Creative Arts, Ah Haa School of the Arts, and Telluride Ski School.
Danelle has an artist's soul and a teacher's heart.  She sees beauty in the common as a celebration of life by which she finds fulfillment in sharing that inspiration with children and adults.  Danelle's commitment to Voyager springs from that shared desire to foster resiliency in youth through making connections to each other, the planet, and community.
Alex Durham
Alex Durham, Prevention Coordinator:
Alex is an active member and a long time resident of Ouray County. Since 2014, she has had the privilege of coaching middle school and high school volleyball for Ouray Schools.  More than just a coach to the girls, she is viewed as a role model and someone they can confide in.  Believing that coaching can be used as a tool for teaching valuable life skills, she takes extra time to share information with the team about developing healthy habits and creating a balanced lifestyle.  Having grown up with an older brother who has autism has taught her patience and compassion from a very young age and driven her to help people and children learn to be respectful of their peers.  Now, as a Certified Prevention Specialist, she aims to spread messages of wellness, connection, and generosity to the young people she works with.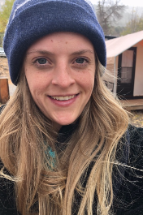 Brit Ebersold
Brit Ebersold, Enrichment Coordinator:
Brit is an outdoor enthusiast who is originally from Memphis, TN.  With a Bachelors Degree in Health Sciences/Exercise and Sports Science, she loves to share with others how to use the wonderful outdoors with holistic wellness.  Working in the inner-city kids of Memphis for over 3 years, she has helped many others go through all sorts of walks of life. Brit has mentored children all her life and has been humbled by the life experiences she has to share with others. Her favorite time with children has been helping them through life's difficulties and encouraging them how to shine.  She also enjoys rock climbing, skiing, hiking, camping, kayaking, and many other outside activities.