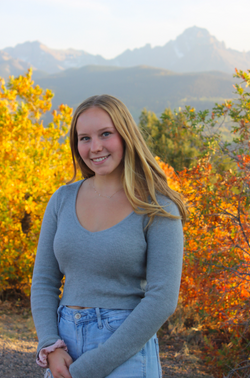 Cass Rikkers, Youth Consultant
My name is Cass Rikkers. I am a senior at  Ridgway High School and I have been a member of CTC for five years. I was born in Montrose Colorado and I have lived in Ridgway for 17 years. I have played both soccer and volleyball throughout high school and I am also very passionate about art and painting.  After I graduate in May, I hope to attend college, studying research psychology. I have been incredibly interested in brain functions and human emotions for many years and I hope to learn more about that field throughout college. In my future I hope to become a research psychologist focusing on mental illness, working within prisons to help many convicted felons with their mental health and getting a better understanding of their brain patterns and functions.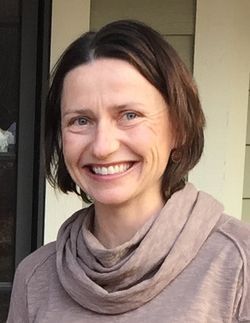 Agnieszka Przeszlowska, PhD, Investor Relations Coordinator
Agnieszka's professional background is in riparian ecology and watershed science.  She completed her graduate degrees at Colorado State University in 2009 and in late 2011 returned to Colorado after completing a research project in the Pacific Northwest.  She and her husband set roots in Ridgway where they enjoy exploring the outdoors with their two young children.  She was the first Program Coordinator for the Uncompahgre Watershed Partnership, serves on the Steering Committee for the Ridgway Community Garden and has been substitute teaching at Ridgway Elementary.  Agnieszka values Voyager's commitment to connecting youth to their local community through enriching and meaningful activities that empower them to make positive life choices. Her role at Voyager is to develop funding resources to support its innovative programming.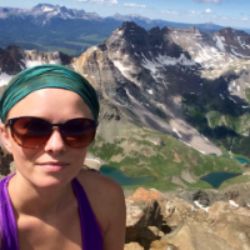 Alex Durham, CPS II, Prevention Coordinator:
Alex is an active member and a long time resident of Ouray County. Since 2014, she has had the privilege of coaching middle school and high school volleyball for Ouray Schools.  More than just a coach to the girls, she is viewed as a role model and someone they can confide in.  Believing that coaching can be used as a tool for teaching valuable life skills, she takes extra time to share information with the team about developing healthy habits and creating a balanced lifestyle.  Having grown up with an older brother who has autism has taught her patience and compassion from a very young age and driven her to help people and children learn to be respectful of their peers.  Now, as a Certified Prevention Specialist, she aims to spread messages of wellness, connection, and generosity to the young people she works with.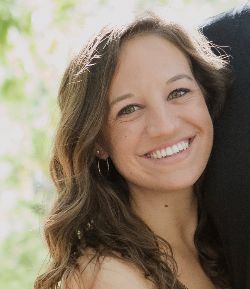 Kelsey Ferguson, BSW, Enrichment Coordinator
Kelsey earned her bachelor's degree in social work from Arizona State University and has committed her career to protecting children, empowering youth, and strengthening families. She has years of experience in legal, school, social work, and multicultural settings, building trusting relationships with youth and parents. Kelsey is dedicated to civic engagement, having served a year with AmeriCorps and 2 years with the Peace Corps in the youth development sector. She is a certified tennis coach by the International Tennis Federation and enjoys spending time playing sports and outdoors. Kelsey is excited to be in the Ouray County and eager to make this her new community.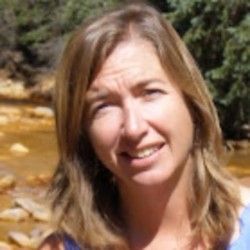 Danelle Hughes Norman, CPS II, Programs Manager:
Danelle is a Certified Prevention Specialist who earned her Colorado Department of Education Initial License in k-12 ART and her Bachelor of Fine Art  in Art Education from Colorado Mesa University.  She brings years of managerial experience in the hospitality industry and countless hours of working with children through Ouray County schools, Weehawken Creative Arts, Ah Haa School of the Arts, and Telluride Ski School.
Danelle has an artist's soul and a teacher's heart.  She sees beauty in the common as a celebration of life and  finds sharing that inspiration with children and adults fulfilling.  Danelle  returned to work for Voyager in 2016, thirteen years after serving Voyager youth as a program leader.  Her commitment to Voyager stems from a desire to foster resiliency in youth by making connections to each other, the planet, and community.