Teens Night Out: Jelly Ball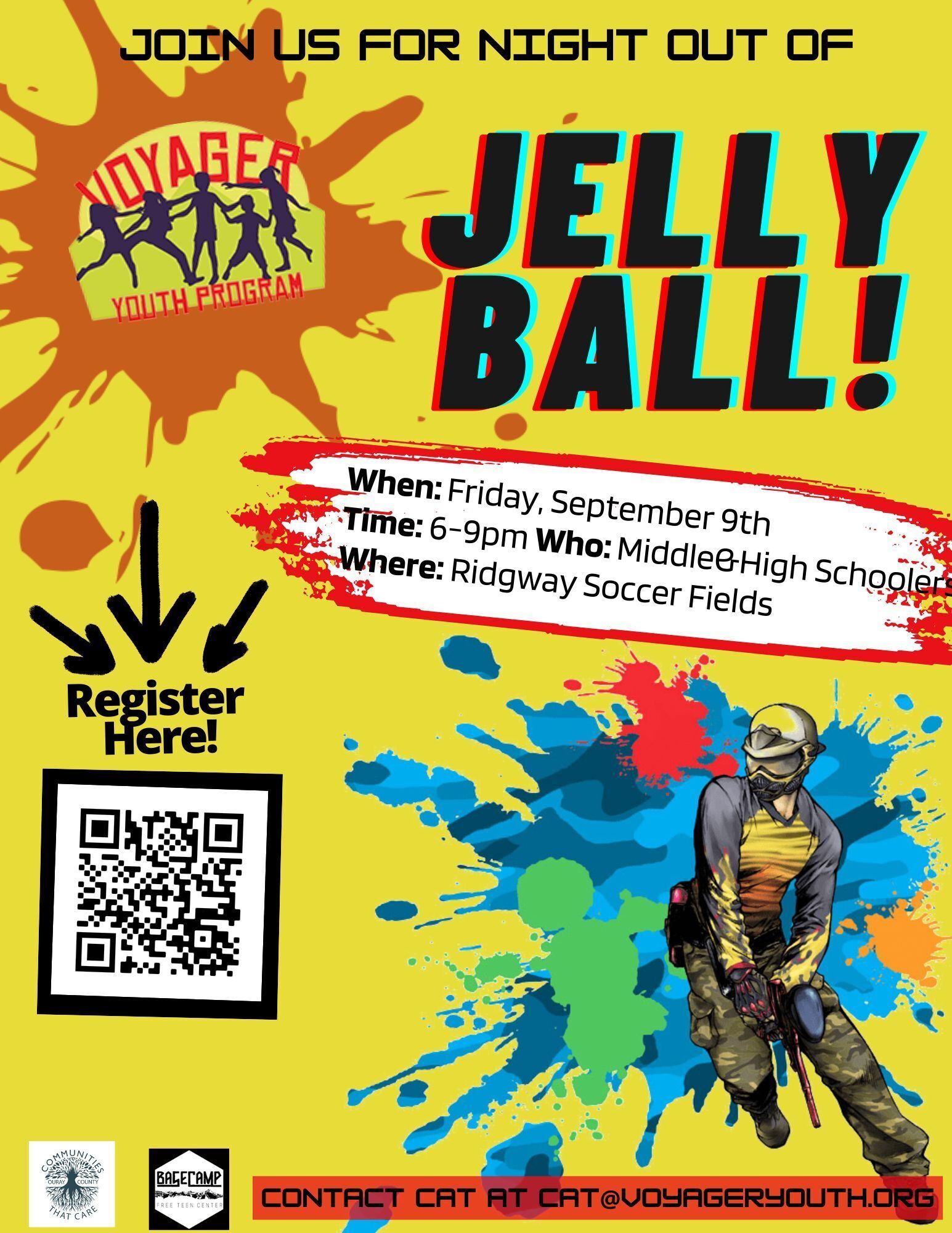 Join us for Teens Night Out Kick-off event of the year! We are going to have JellyBall available to all Middle School and High Schoolers in Ouray County.
Friday, September 9th. Ridgway Soccer Fields, 6-9pm. Pizza and refreshments will be provided.
If you would like to make a donation to the event please contact Agneiska at grants@voyageryouth.org
Our programs are designed to further our mission and provide much needed services for our constituents.
Take a look.

Ouray County Schools Community Resource Consortium, dba, Voyager Youth Program, is a 501(c)3 Non Profit organization. All contributions are tax deductible.

Improve your community by joining our cause. You'd be surprised at what a huge difference a little bit of your time can make.
Read more.