Ouray County Communities That Care Coalition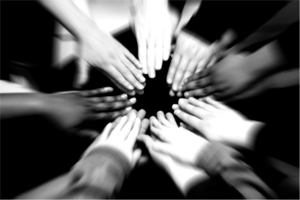 Ouray County has been fortunate enough to receive funding and training from the Communities that Care (CTC) organization.  Communities that Care is a proven evidence-based system that fosters the reduction of youth violence, delinquency and substance abuse in communities.  Ouray County has formed a coalition consisting of community members in local government, law enforcement, business representatives, school staff, health care professionals, youth and others.  In November, 2016, the coalition voted Ridgway High School students Eli Mueller as Chair of the board, Jesse Williamson as recorder and Samantha Scherner, Owen Juell and Hadassah Gates as co-chairs.  Ouray students will also have the opportunity to become co-chairs during the next meeting.On January 18th, 2017 the CTC held the Key Leader Orientation in Ridgway led by Lisa Thomason and Lashay Canady and was attended by eleven key leaders in the community and three Ridgway youth.  During the orientation, the five phases of Communities that Care system were discussed, the roles of Key Leaders and Community Board members were established and a vision for what a healthy community process looks like was decided.  Five hours was not enough time to discuss the range of wonderful ideas that were brought up during the orientation.   The next meeting was the Community Board Orientation on March 22nd, 2017 in Ouray.  Two youth from Ridgway, four youth from Ouray and ten community board members dove into the big picture ideas of the CTC system.  The foundations and impact of CTC, along with its process and vision for our community were conversed in detail.  The meeting ended with drafting a vision statement that will be the foundation to our community's process.The CTC coalition looks forward to creating positive changes for our community and our youth by decreasing risk factors and increasing protective factors in Ouray County. This system is proven is effective and will be a valuable tool for making Ouray County a better place to live and grow up in.   We are impressed by the positive attitudes and the motivation by everyone who has chosen to be on the board.Anyone who would like to join the community board are more than welcome.  Please contact Lisa Thomason.
One way to get involved is by joining a workgroup.