Prevention Programs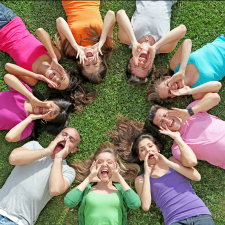 In order to make healthy choices, youth need a lot more than the admonition to "just say no." That's why Voyager Youth Program invests heavily in evidence-based, nationally recognized substance abuse prevention programs. As part of our strategic prevention plan, we train staff to implement programs in local schools that are proven to delay the onset of risk behaviors, or help youth to avoid risk-behaviors out-right.
These programs are delivered at no cost to schools, families, or students because of generous grants and private donations that Voyager receives to support them.
Current prevention programs available at Ridgway and Ouray Schools include:
Homework Help free tutoring
Positive Action- a  life skills and substance abuse prevention program for seventh graders
Lunch Groups- an opportunity to address social & emotional issues in a supportive environment, hosted in collaboration with Juvenile Diversion, for seventh and eighth graders
Sources of Strength-  project designed to harness the power of peer social networks to change unhealthy norms and culture, ultimately preventing suicide, bullying, and substance abuse.
Prevention Week and the annual Safe & Sober After Prom Party- an intensive education week followed by a big celebration each April, for high school students.