Welcome to Voyager Youth Program!
Voyager Youth Program seeks to inspire the youth of Ouray County to achieve healthy lives through prevention education and experiential activities with a purpose.
We work in partnership with local schools and other organizations to create a community that encourages healthy choices and helps youth to avoid substance abuse and other risk behaviors.
Turn Up the Heat!- Tuesday, March 17th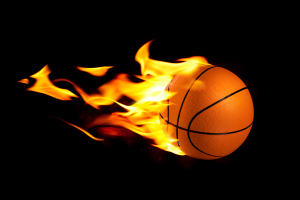 The Ouray and Ridgway Volunteer Fire Departments will battle it out on the basketball court to raise money for Voyager & Juvenile Diversion's 8th annual Safe & Sober After Prom Party!
Join us at the Ouray School Gymnasium on Tuesday, March 17th for some hot hoops.
Adults $5, Students $2
Doors open at 6 PM
 
News & Prevention Resources
Who knows best how to help youth make healthy choices around tobacco, marijuana, and alcohol? Youth do! That's why Voyager is developing a Young Health Advocates Team at each school district to develop the best responses to local Healthy Kids Colorado Survey data. Participants will deliver a customized prevention campaign in their school. Do you know a 6th-12th grader in either Ridgway or Ouray School Districts who might be interested in this leadership opportunity? Just have them call our office for more information: 970-626-4279.
Voyager Events
| Sun | Mon | Tue | Wed | Thu | Fri | Sat |
| --- | --- | --- | --- | --- | --- | --- |
| 1 | 2 | 3 | 4 | 5 | 6 | 7 |
| 8 | 9 | 10 | 11 | 12 | 13 | 14 |
| 15 | 16 | 17 | 18 | 19 | 20 | 21 |
| 22 | 23 | 24 | 25 | 26 | 27 | 28 |
| 29 | 30 | 31 | 1 | 2 | 3 | 4 |